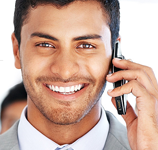 We use both short and long term strategy to enter into a market to gain the market share.
We offer products with commitment and we help businesses to grow with new offerings.
We do market research and based on our research we plan to enter into a market with minimum profit and to gain our forecasted market share and we focus on selling bulk quantity which guarantees low cost, best price and increase demand and create new market.
We constantly develop the strategies to maintain the supply chain and focus our sales target with possible industry size.
Please keep visiting our website to know about our product range and for the updated information.