C&Ic Ltd Workshop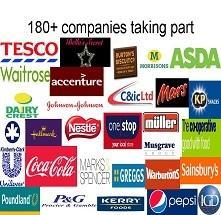 We have organised an workshop on 23rd September 2013 as a participant company for this years national campaign "Feeding Britain's Future Skills for Work Moth- September 2013".
Venue was our Birmingham office, board meeting room at The Big Peg, Hockley, Birmingham, UK.
We had 8 job seekers who successfully completed the workshop on "Fashion Supply Chain". Each participant received a certificate handed by company Managing Director Kawsar Chowdhury. Ajay our recent recruit who successfully completed Summer Internship 2013 and still with us shared his experience at the workshop.
We had representative from local Job centre (Handsworth job centre) who mentioned this workshop will help the job seekers to find out what are the roles available in supply chain.
Please visit IGD website http://www.igd.com/our-expertise/Feeding-Britains-Future/Companies-taking-part/ to find out more information about "Feeding Britain's Future".
The campaign has been organised by IGD in partnership with DWP.
For more information please contact us info@c-ic.co