Jute Bags (eco+)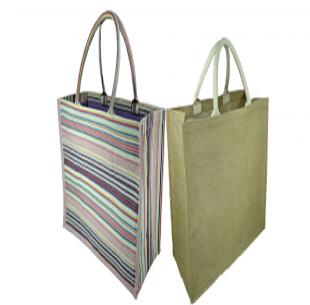 We are the largest Jute Shopping Carrier Bags exporter from Bangladesh and one of the largest importer and supplier in the UK.

Please find below what we can offer.

Our client- We can supply to retail chain all over Europe.

Jute Shopping carrier Bags- We aim to supply to giant retail chains in the UK and in the Europe to help customers to use eco friendly Jute Shopping Carrier Bags with affordable price and by using the natural Jute bags we are helping both environment and the economy.

Bulk supplies-We aim to supply bulk to reduce production cost and to help retail chains provide natural Jute Shopping Carrier Bags to their customers with lowest price and as a high value natural product which can be reused hundreds of times.

All the supplies directly come from our Bangladesh manufacturing factories.

You will receive all the factory information and other necessary information as per your queries.

Please contact us for any information regarding this product mentioning "Jute Shopping Carrier Bags" to info@c-ic.co.