Espadrille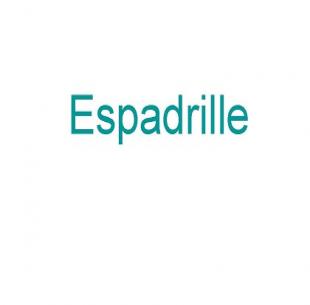 Importer, exporter and supplier of Espadrille

Please find below what we can offer. We can supply espadrille based on design provided by designers of fashion brands/retail chains. We have in house designers who are continuously developing new design methods. Please contact us for our latest designs and samples.

Our client- We can supply bulk to any fashion brands/ retail chains in Europe and other continents..

Espadrille- We aim to supply to giant fashion retail chains in the UK and in the Europe (now added other countries)

Bulk supplies-We aim to supply bulk. Please contact us for details.

All the supplies directly come from our Bangladesh manufacturing factories.

You will receive all the factory information and other necessary information as per your queries.

Please contact us for any information regarding this product mentioning "Espadrille" to info@c-ic.co.